You Can Plug the Following Appliances and Devices into a Portable Power Station
One of the most important things when going outdoors is the ability to stay charged and connected. By connecting to a power source, you can use various gear and equipment with peace of mind.
With portable power stations, people can power appliances and charge gadgets without having to carry around bulky equipment, let alone noisy gas generators. To answer the question of what types of gear and equipment can be plugged into a portable power station, this article serves as a resource that provides all the information needed.
Gas generators have traditionally been the only option for off-grid living or when there is a sudden power outage in your home or office. These traditional generators work just fine. However, they're loud and noisy, and since they use gasoline to work - they're not very environmentally friendly.
On the other hand, portable power stations such as battery-powered generators, solar battery chargers, and small power banks are perfect alternatives for powering essential gear and equipment. These portable power stations offer convenience, provide plenty of power, and most importantly – are portable.
Type of Power
There are two types of power; normal power and surge power - and appliances can use portable power stations at nominal power output.
Before purchasing and knowing which portable power station is the right choice, it is important to understand both types of power sources to find out and make sure the gear and equipment being used will start efficiently.
Normal Power
Normal power is the rate at which power is consumed when running gear and equipment. An appliance running at normal power consumes a constant amount of electricity the entire time it is turned on or running.
For example, when purchasing a portable power station with a nominal power output of 1000 watts, most appliances under 1000 watts will likely work.
Surge Power
Inrush power is the kickstart rate at which a particular device consumes power when it is turned on.
Examples of gear and equipment that use surge power are electrical appliances with motors. When deciding to purchase a portable power station, it's a good idea to check whether it can support the maximum surge power it can power a particular device.
When these appliances are initially switched on, the inrush power draws double, and sometimes triple, the normal power. Once the device is up and running, it will run at normal power and will always draw the same amount of power.
For example, some portable power stations have an inrush power of 2000 watts or more, which is ideal for an appliance that uses that much power when starting up.
How to Use the Portable Power Station System?
Portable power systems can be used in a variety of ways. It can be used on off-grid adventures or as an emergency power source in the event of a power outage.
It's important to make sure your portable power station is fully charged. When power is available, the portable power station can be charged using any electrical outlet. However, if electricity is unavailable, most portable power stations can be recharged using portable wind turbines and portable solar panels.
Here are some examples of how to use a portable power station:
Office
Power outages can happen anywhere and can be caused by power surges, short circuits, and other weather conditions. While portable power stations cannot power an entire office, they can power computers, lights, and the basic equipment needed to run an office.
Retail
Retail stores can benefit from a portable power station during a power outage. The emergency power outlet allows retailers to plug in equipment that helps with inventory, such as computers, cash registers, credit card processors, labelers, and LED signage.
Manufacturing and Distribution Center
In manufacturing and distribution centers such as factories and warehouses, portable power stations can power barcode scanners, label printers, computers, and lights.
Outdoor Activities
Outdoor events such as weddings, concerts, family reunions, retreats, and more can use a portable power station to power guitar amplifiers, small sound systems, and most of the electronics needed for the event.
Home
At home, people can use portable power stations to power kitchen appliances, televisions, lights, alarm systems, garage doors, cell phone and laptop chargers, fans, sump pumps, fish tanks, entertainment systems, and more.
Personal Entertainment
Portable power stations are also beneficial for people who enjoy outdoor adventures such as camping, fishing, road trips, tailgates, beach parties, and more. They can use it for lights, speakers, phone chargers, and other gear and equipment outdoors.
Gear and Equipment That Can Be Plugged into a Portable Power Source
Here are 5 examples of what a portable power station can start:
Refrigerator
Depending on the maximum power output of the power station and the minimum power required by the refrigerator, a portable power station can be used to power something as large as a refrigerator.
For example, if a refrigerator draws 6.5 amps and 110 volts, multiply 6.5 amps by 110 volts to get the total wattage, which is 715 watts—the same formula may apply to other appliances.
Power Bank
The power bank only consumes the least amount of power when charging, so the portable power station can be used to charge devices such as power banks, laptops, and mobile phones.
Continuous Positive Airway Pressure/CPAP Machine
Some patients require continuous positive airway pressure or CPAP to keep the airways from collapsing. But since these machines require electricity to work, a portable power station is an excellent way to ensure their CPAP machines continue to function during an emergency power outage.
Small Electronics
Portable power stations can be used to power small electronics such as radios, CD players, TVs, laptops, computers, LED lights, etc., making them ideal for outdoor parties and other outdoor recreational activities.
Heavy Duty Work Lights
For emergencies and other operations that require heavy-duty lighting at night, having a portable generator is ideal. For example, roadworks that can only be done at night with little traffic can use the power station to power heavy lights – the same applies to outdoor concerts and events that require bright lighting.
The above briefly introduce what is a portable power station and where it can be used. If you want to buy a portable power station, please
contact us
.
ACCMercado provides professional
consumer electronics solutions
. Our services are based on 20 years of mature industry experience, and we cooperate with various powerful partners to meet the regional needs of global customer brands and provide professional one-stop third-party brand customization services. We can provide you with wholesale options on all products to suit your specific business needs and save you money with our competitive discount rates on high volume orders.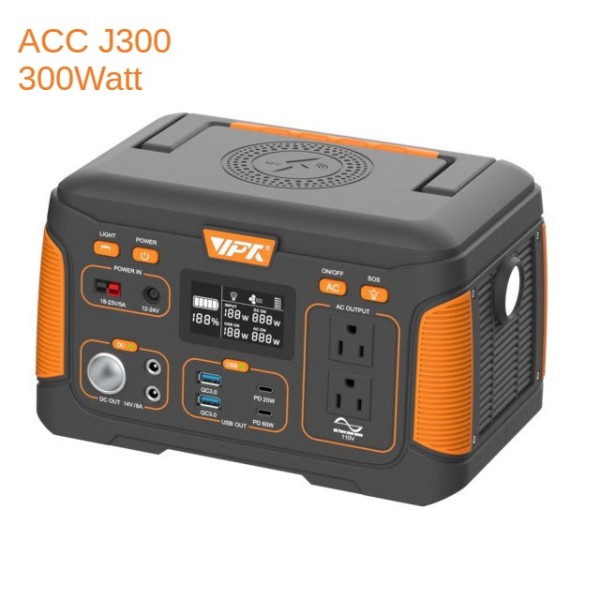 300watt outdoor solar powered generator for mobile phones, computers, cameras, UAVs, PTZ etc.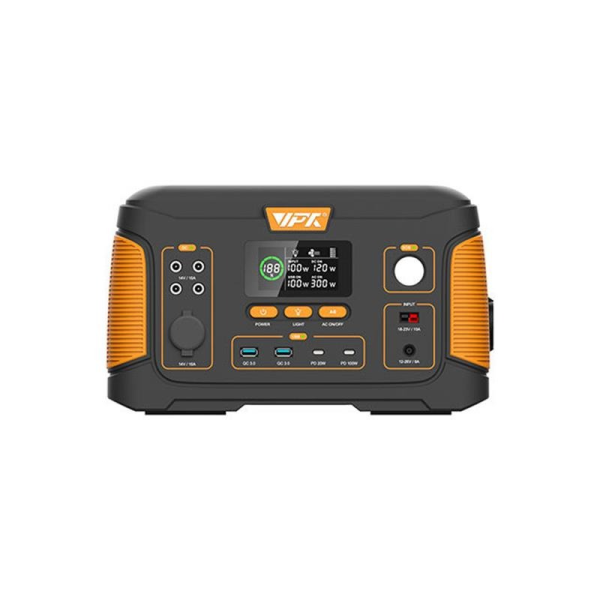 500Watt outdoor power station for mobile phones, computers, UAVs, PTZ other outdoor appliance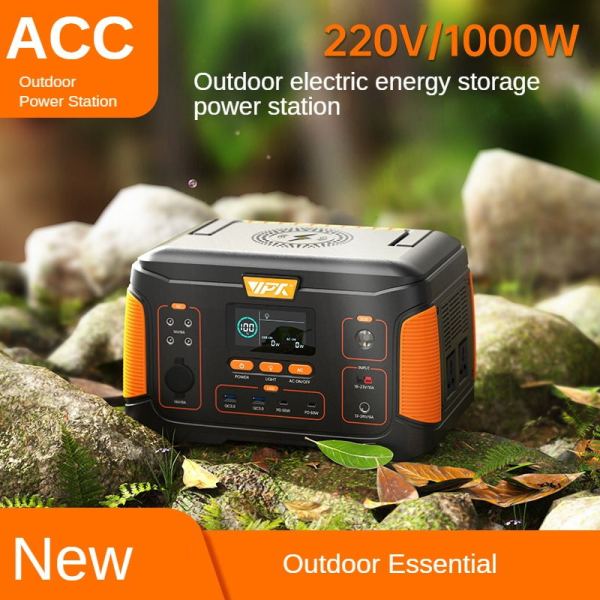 1000 outdoor power station for mobile phones, computers, cameras, UAVs, PTZ etc