Why You Should Buy True Wireless Headphones?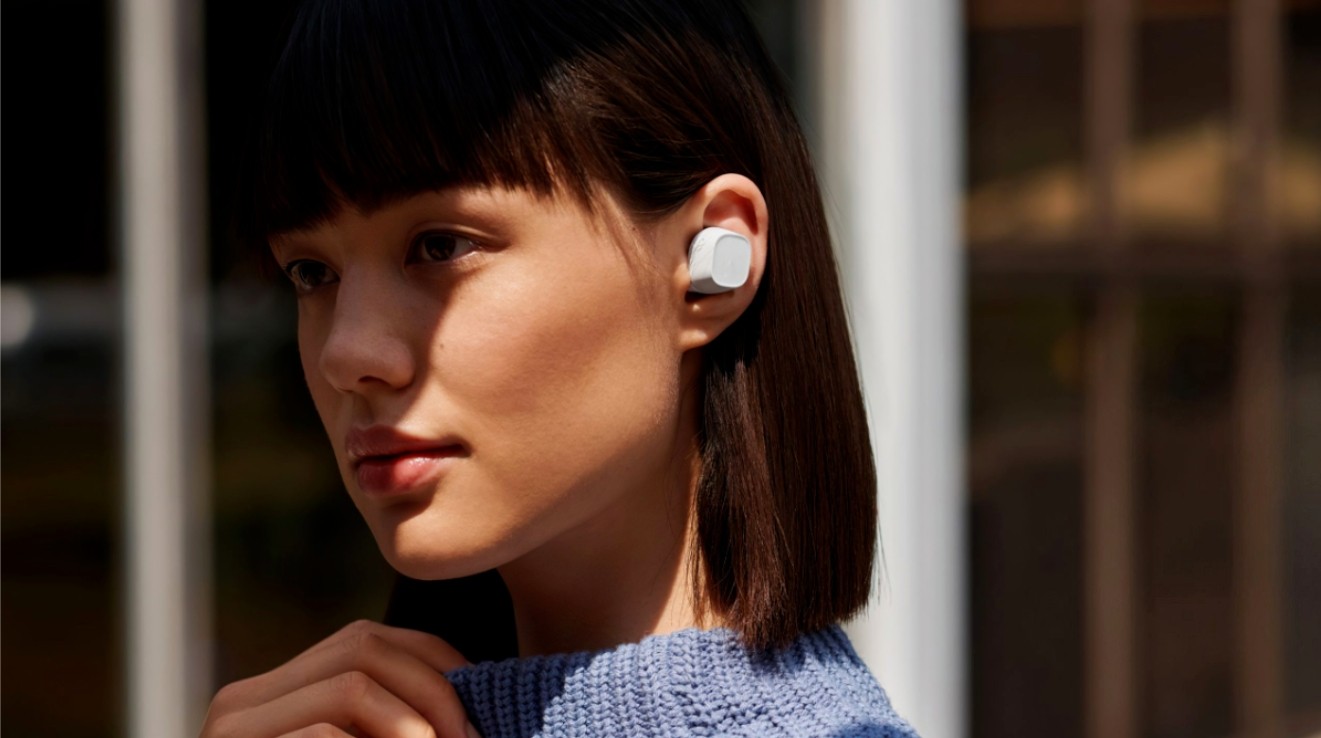 In the first quarter of 2022, sales of true wireless earphones will reach 68 million pairs. In fact, their sales have been increasing every year since 2021.
Even a search for "true wireless headphones" on Amazon brings up pages and pages of results, with each product selling more than a few thousand times. But why are they so popular?
If you're wondering if you should jump on the bandwagon and buy true wireless earbuds, we've got you covered. let's start.
What Are True Wireless Headphones?
True wireless headphones are
Bluetooth earbuds
or IEMs that don't have any wires or wires between the headphones or the audio source.
Typical wireless headphones have a wire that connects the left and right earbuds when wirelessly connecting to an audio source. However, in a pair of truly wireless earbuds, each earbud has its own Bluetooth chip and antenna that allows them to connect to each other, eliminating the need for wires between them.
Some earbuds also have a master-slave configuration. In this configuration, the primary earbud acts as the connection point between the audio source and the secondary earbud. This means you can't use the secondary earbud to connect directly to your phone without the primary earbud. But most headphones these days come with two primary earbuds. This configuration is called a dual-mode Bluetooth configuration. With this setup, each earbud connects directly to your device. This lets you use only one earbud at a time, further extending its battery life.
True Wireless vs Wireless Headphones: What's the Difference?
As the name suggests, true wireless earbuds have no wires or cables connecting the two earbuds. Wireless headphones, on the other hand, have a cord that connects the two earbuds (usually through the neckband), but use Bluetooth to connect to the source device.
Why You Should Buy True Wireless Headphones?
Now that you know what true wireless headphones are, here are the top reasons why you should consider buying them:
Complete Freedom
Since they're completely cordless, you can move around without worrying about tangled cords or tugging on them.
Support Active Lifestyle
If you're always on the go, TWS is the perfect headphone type for you. They come in a pocket-sized box, which means more room in your bag for other items.
Plus, some TWS are IP-rated for sweat and water resistance, so you can wear them even when you're sweating or drizzling. Even if you're active in sports that involve high-intensity activities, there are earbuds with ear hooks to make sure they don't fall out of your ears.
Convenient
True wireless earbuds often have built-in buttons or touch sensors that let you control playback or answer calls without taking out your phone.
Due to their small size, it's also easier to slip a pair of TWS into your pocket or bag than over-ear headphones. Since they're wireless, you don't have to worry about tangled wires.
They also come with a case, so you don't need earphone bags or third-party cases to store your TWS.
Scalable Battery Life
While they have shorter battery life than wireless earbuds, a pair of TWS cases can serve as a battery pack for an extra charge.
Who Is Best for True Wireless Headphones?
Now that you know the pros and cons of owning TWS, let's talk about who should get true wireless earbuds.
Fitness Enthusiasts and Sports Athletes
Fitness enthusiasts and sports athletes engage in a lot of physical activity, so wireless earbuds are an excellent investment. Whether you're on the runway or lifting weights, you'll love the freedom to move without getting tangled up in cables.
Some true wireless earbuds also feature fitness tracking systems that help you monitor your heart rate, pulse rate, and more.
If you're into outdoor sports, you'll no doubt appreciate TWS's IP57 certification (water and dust resistance) to ensure they're still there when you get home.
Traveler
If you're on the road a lot, you should consider investing in a good pair of true wireless earbuds. The first benefit you'll get is the freedom to enjoy wireless music streaming during cross-country flights.
The second and third benefits apply when you get a TWS with solid ANC and Transparency mode.
Effective ANC will keep you away from a lot of humming engines or abandoned crying children in the aisle. It can also help you sleep soundly on long road trips.
Transparency mode, on the other hand, lets you stay alert or carry on a conversation while listening to music. Both of these features are handy for those who travel or commute a lot.
In Conclusion
If you're still undecided, the best way to look at it is to weigh the features of true wireless earbuds and assess how they might benefit you in the long run.
Before checking out true wireless earbuds, be sure to sort out which factors are most important to you. Remember that different brands have different strengths. Take the time to do research before buying. Are you looking for true wireless earphones? Welcome to
contact us
.
ACCMercado provides professional
consumer electronics solutions
. Our services are based on 20 years of mature industry experience, and we cooperate with various powerful partners to meet the regional needs of global customer brands and provide professional one-stop third-party brand customization services. We can provide you with wholesale options on all products to suit your specific business needs and save you money with our competitive discount rates on high volume orders.