What Are Noise Canceling Headphones and How Do They Work?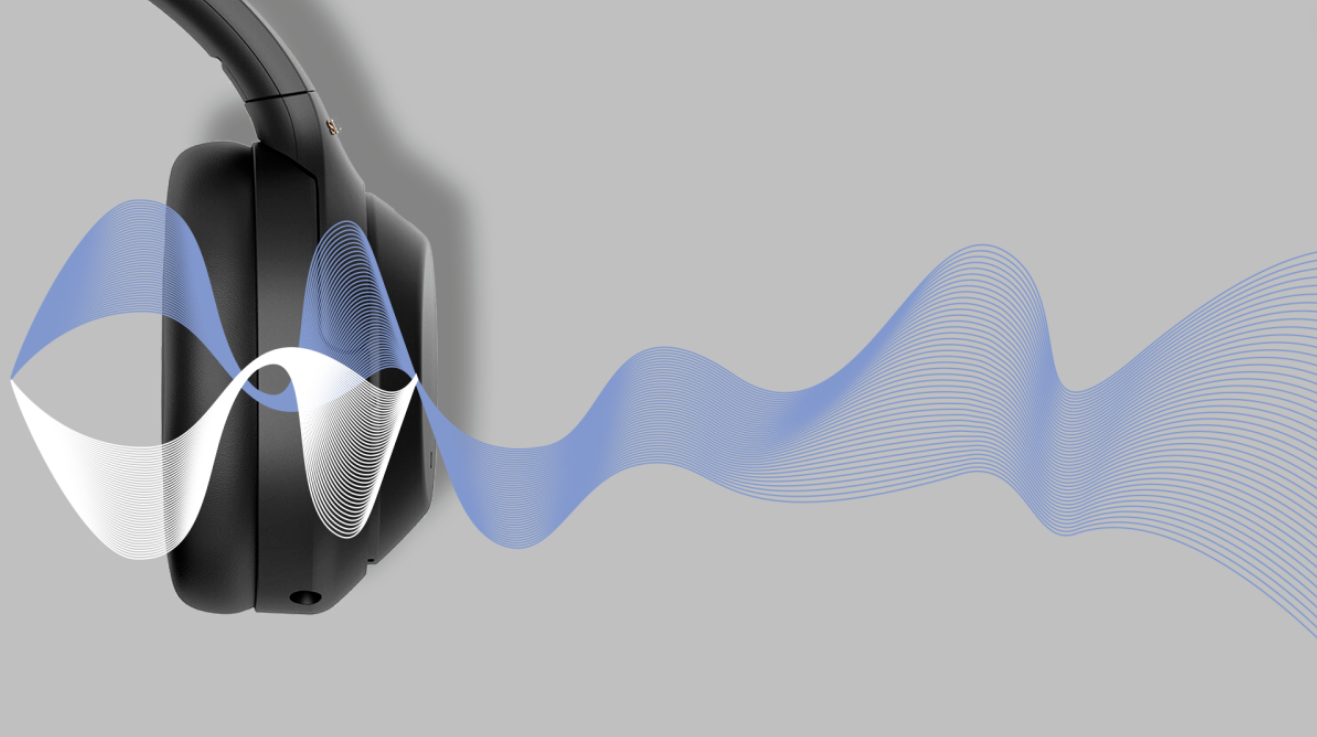 If you've ever been trapped in a loud room or on an airplane, you know how much noise can affect your listening experience. It's not just annoying: if it's loud enough, it can be quite painful. So what is the solution? Noise-canceling headphones use special technology to reduce ambient noise, giving you more control over your listening environment.
In this article, we explore what
noise-canceling headphones
really are and how they work, and discuss some of the different types currently available so you can make an informed decision when buying headphones for yourself or another music lover!
What Is Noise Reduction?
Noise cancellation is the process of reducing or eliminating unwanted ambient sounds. It can be achieved in a number of ways, but the most common way is to add a second sound out of phase with the unwanted sound in the same frequency range. It's usually a feature that can be added to headphones.
For example: if you're listening to music and someone nearby is talking loudly on the phone, the microphone in your headset will pick up that sound (and filter out any background music). The speakers inside then create their own sound waves that cancel out those of their neighbors - so you only hear what you want to hear!
Active Noise Cancellation vs. Passive Noise Cancellation
Active noise cancellation uses microphones to detect and measure sound waves around the ear. Active Noise Cancellation then produces an opposite sound wave that is 180 degrees out of phase with the incoming sound wave. This effectively removes almost all background noise. The technology is used in expensive noise-canceling headphones and also in some cars.
Passive noise cancellation, on the other hand, uses physical materials like foam or leather to block out some of the incoming noise. The downside is that passive noise-canceling headphones don't block out all sound and don't work well in environments with high background noise. Most active noise-canceling headphones can reduce ambient noise by up to 90%, while passive headphones can only reduce around 30%. The best noise-canceling headphones combine active and passive technologies to create the best listening experience.
What Are the Benefits of Noise-Canceling Headphones?
There are many benefits to using noise-canceling headphones for your listening pleasure.
- Noise-cancelling headphones reduce ambient noise, whether it's other people talking, the hum of an engine, or the wind whizzing by as you walk. This can be helpful in any situation where you need to block out distractions and focus on what's going on around you. They are also very useful when traveling long distances by plane or train, as they can block out some sounds that make long journeys uncomfortable (such as a crying baby).
- If you are reading something in a noisy environment (eg on an airplane), noise-canceling headphones can help keep unwanted distractions away while still letting some important sounds (eg announcements) reach your ears so that You won't feel irritable. They miss some important things happening around them.
Noise-Cancelling Headphones Can Be Wired or Wireless
The main difference between wired and wireless noise-canceling headphones is that the former are less convenient, but have longer battery life and range. If you're looking for headphones that last as long as possible without needing to be plugged in, wired headphones are the way to go. Inadequacies? You have to deal with cords that get in the way of your movements or trip over when you're not concentrating, for example, if you like to listen to music while exercising, it can be annoying to unplug cords every few minutes.
Wireless headphones are great for those who value convenience (or just don't want any unnecessary wires hanging around). They do drain the battery faster than their wired counterparts, though. Although they may offer better sound quality than cheaper models.
Additionally, wireless earbuds cost more than wired earphones, in part because they contain expensive components like batteries. Also, if you're too far away from your phone, you might have connection issues too! Since most types require built-in batteries (unless using a corded battery), these units are easily damaged by water or sweat
In Conclusion
Noise cancellation is an important function of headphones. It makes it easier to listen to music or watch movies, and it helps you focus when you need to get some work done in a public place. If you are looking for new headphones, welcome to
contact us
.
ACCMercado provides professional
consumer electronics solutions
. Our services are based on 20 years of mature industry experience and cooperate with various powerful partners to meet the regional needs of global customer brands and provide professional one-stop third-party brand customization services. We can provide you with wholesale options on all of our products to suit your specific business needs and save you money through our competitive discount rates on high-volume orders.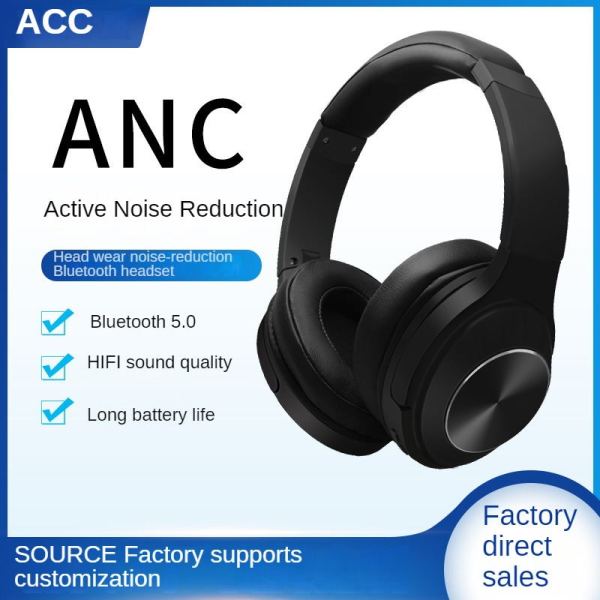 ANC noise reduction, independent chip active noise reduction, 5-level intelligent noise reduction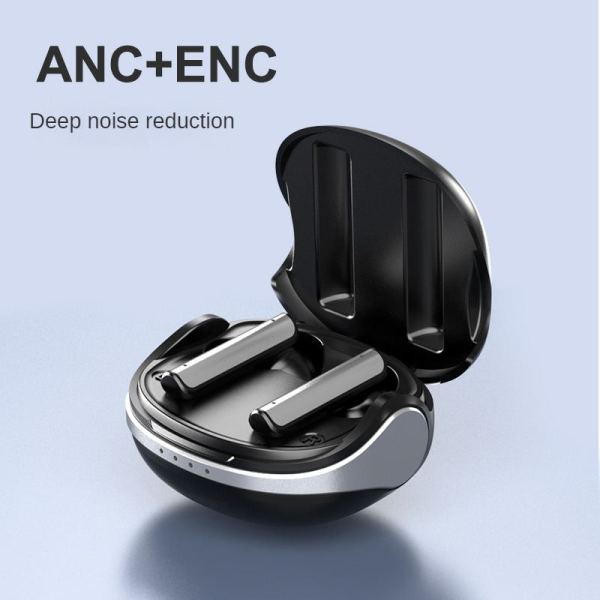 ANC+ENC double mark noise reduction, clear communication like meeting. IPX 6 waterproof test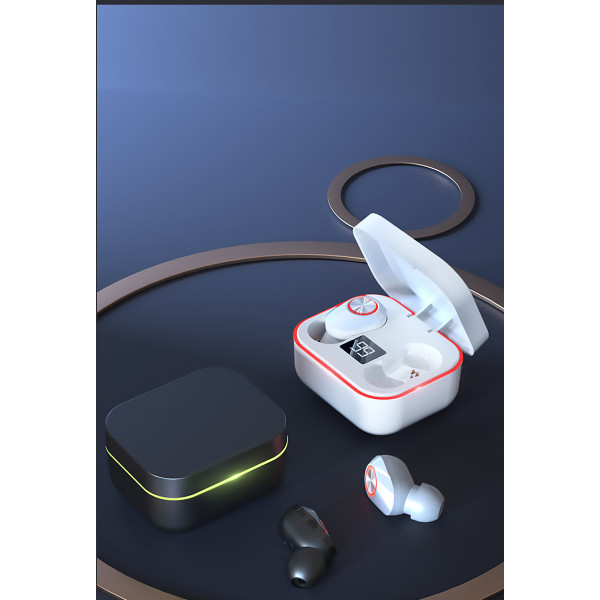 This stereo bluetooth earphone with a wireless charging case provides long-lasting battery life