In-Ear and Semi-Ear Headphones: What's the Difference?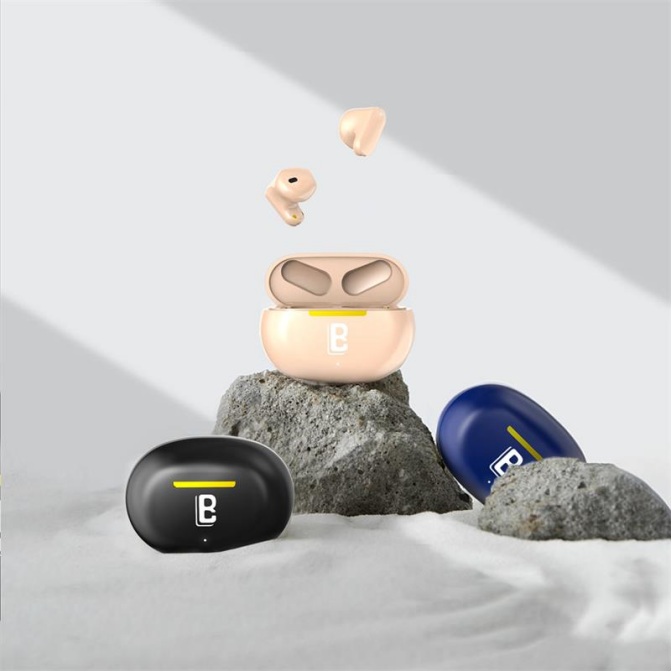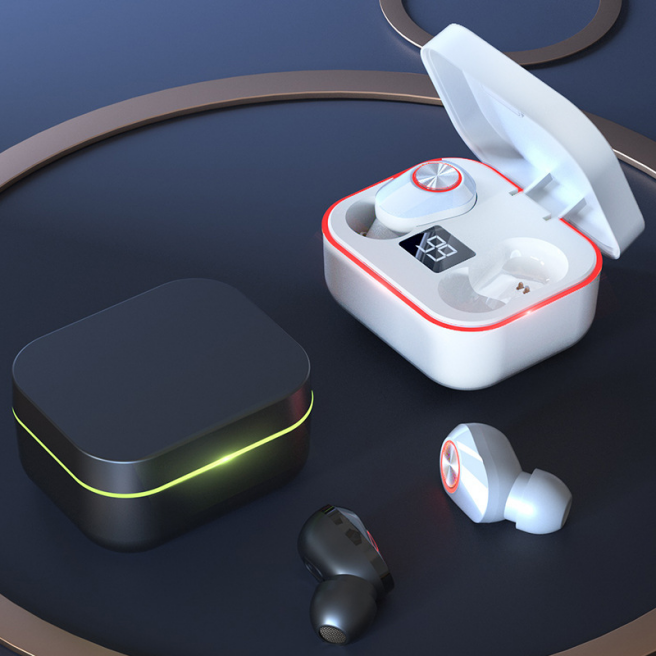 There are two types of wireless headphones: in-ear and semi-in-ear. Sound-wise, the fit of
Bluetooth headphones
offers a completely different experience. what is the difference? Which earplugs are right for me? In-ear or semi-in-ear? You will find the answer in this article.
In-Ear and Semi-in-Ear Earbuds: This Is What They Look Like
The difference between in-ear headphones and semi-ear headphones is the part that contacts the ear or ear canal.
In-Ear Earplugs
In-ear earbuds have a silicone ear tip. This part goes into your ear canal. In-ear earbuds have earbuds that are bendable and flexible. The in-ear earbuds sit deeper in the ear than half of all in-ear earbuds.
Semi-in-Ear Earplugs
Semi-in-ear earbuds (also called semi-in-ear headphones) are made in such a way that they fit right into your ears. Semi-in-the-ear earbuds sit in the ear close to the ear canal. Therefore, they are stiffer (almost all plastic) and don't have extra silicone attachments that fit into your ears.
Advantages of In-Ear
Whether in-ear headphones or semi-ear headphones are suitable for you depends on taste and habits. Each type has many advantages and disadvantages. These are some typical features of in-ear headphones.
- More bass (bass)
- Less ambient noise
- Deep into the ear canal
- Slightly harder
Real sound geeks often choose in-ear Bluetooth headphones because they can accompany the bass better. That's because they're deep inside your ears. Earbuds go deeper into your ears and seal better. So the bass can be transmitted better.
As a result, less sound is "dissipated" during transmission. The opposite is also true: when you wear in-ear headphones, almost no sound enters your ears from the outside. This is again because silicone earplugs provide a very good seal.
Not being able to hear ambient noise while wearing earplugs is called passive noise reduction. This allows you to close properly. Therefore, in-ear earbuds are very useful during times of concentration.
Do you often bike, walk, or run with headphones on? Realize that you can't hear much of your surroundings. It may be dangerous. Sound is often the first sign of danger.
Additionally, making calls may be more difficult since you can't hear yourself properly. This makes the conversation more difficult. This takes some getting used to. Earbuds in the higher price range (€100 and above) often have built-in technology that allows you to hear your own voice amplified through a microphone. This solved the problem.
Additionally, it helps tremendously with the foam usage of the earplugs. These are in-ear-only earbud attachments that are made of foam. It's very comfortable and provides more ambient noise. This makes making phone calls much easier.
Advantages of Semi-in-Ear Type
With semi-ear headphones, you can see that the part that goes into your ear is made of hard plastic. Semi-in-ear headphones can be said to hang in the ears, instead of sitting in them, but close to the ear canal when worn.
- Less bass (bass)
- More ambient sounds
- A little loose on the ears
Since the semi-in-ear silicone funnel doesn't point toward your ear, sound can't be directed into your ear canal easily. In particular, bass tones disappear as a result. This is why you can hear slightly less bass with semi-ear headphones.
Since semi-in-ear headphones with a hard shell sit inside the earcups, there's still room for ambient noise. Ambient noise can be useful in some situations. For example, when you make a phone call. In other situations (for example, if you want to focus) this would be awkward. So before buying headphones, think carefully about what's best for you.
Semi-in-ear headphones sit in your ears and have a slightly stiffer shell. Generally speaking, they clamp less than in-ear earbuds. If you want to wear earbuds for exercise, it's better to buy in-ear earbuds rather than semi-ear earbuds. Even if you go to the gym (which often plays uplifting music), it's a good idea to bring in-ear headphones.
The above briefly introduces the differences between in-ear headphones and semi-in-ear headphones. If you want to order headphones for your business or store, please
contact us
.
ACCMercado is a
consumer electronics solution
for professionals. We provide high-quality sports headphones, Bluetooth headphones, noise-canceling headphones, etc. We can provide you with wholesale options on all products to meet your specific business needs and save you money with competitive discount rates on bulk orders.