Bone Conduction Vs. In-Ear Headphones: Which Sports Headphones Are Right for You?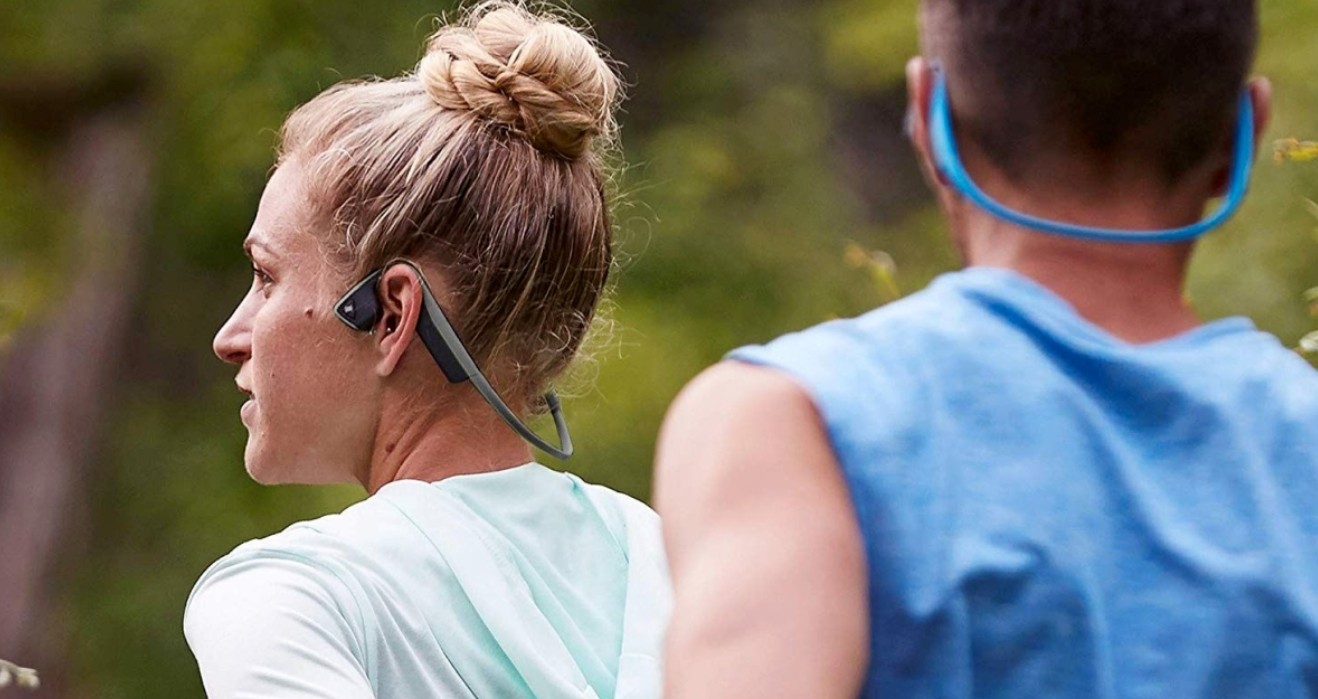 Which
sports earphones
are best for you? There are a variety of options now, but traditional in-ear headphones are quickly giving way to new contenders on shelves: open-back bone conduction headphones that send sound through your ears and temples without obstructing your ears Engage with the world.
If you are looking for the best sports headphones, then you can choose traditional in-ear headphones or the best bone-conduction headphones. Bone conduction headphones won't block your ears during any type of activity, and wired headphones are quickly being replaced by true wireless products.
In-ear headphones have been around for years and are now on the verge of becoming mainstream. And it took several years for bone-conduction headphones to become accepted by runners. After all, the idea of a sensor converting sound into vibrations that travel through the cheekbones to the inner ear does seem a little crazy at first.
However, they are all the rage among runners for several reasons that we will explore. Can their open-back design keep pace with tried-and-true in-ear sound quality? In order to make that all-important buying decision, you need to know:
Bone Conduction Headphones: Advantages
The biggest reason bone-conduction headphones are as popular as sports headphones is that they promote situational awareness. Since they don't put anything into your ears, but instead place sensors on your cheekbones that send vibrations down to your inner ear, you can hear everything around you when you wear them.
​
All of this creates a product that is not only extremely comfortable but also safer. First, because you can hear the traffic around you, it makes running close to traffic and crossing busy roads much safer.
Second, their open-back design is also less likely to damage your hearing, partly because there's nothing in your ears and partly because they don't easily reach particularly high volumes. Bone conduction headphones are also useful for people who suffer from hearing loss due to outer or middle ear problems.
Although excellent as sports headphones, bone conduction headphones can be worn for long periods of time, so they also work well in the office/home office for making phone calls and listening to computer audio.
Bone conduction headphones are not the best sports headphones for everyone. Regardless of the brand, they all have the same neckband shape that wraps around the back of the wearer's head.
But that's not always the case: Depending on the shape of your head, the sensor may be placed directly on your cheekbones, but the neckband can sometimes protrude from the back, leaving a large gap. If you wear a hat while running, it can be annoying. Their textured silicone shell is designed to fit snugly against the skin around your ears, but it tends to get tangled if you have long hair.
However, the biggest disadvantage of wearing bone-conduction headphones is the sound quality. They tend to lack bulk, which makes them annoying to drive on busy roads. Bass levels tend to be low, and products that claim to boost bass can also tickle your cheekbones slightly. If you primarily listen to music and consider yourself an audiophile, bone-conduction headphones probably won't be your favorite sports headphones.
In-Ear Headphones: Pros
The most affordable option for sports headphones is in-ear headphones. In-ear headphones feature tried-and-tested technology that's low-profile, ultra-light, and easy to take anywhere. No need to worry about the big neck strap. There's also usually no need for any cables anymore, with truly wireless models using Bluetooth now dominant and complete with charging cases.
With a small monitor in each ear, you get excellent quality music from your in-ear headphones. It all depends on how much you're prepared to spend, but in-ear headphones generally have better sound quality than bone-conduction headphones. Premium models can give you audiophile-quality music at higher volumes.
Some offer noise-canceling technology that blocks out your surroundings while giving you a transparency mode so you can hear what's going on around you.
In-Ear Headphones: Cons
Running on busy streets with in-ear headphones comes with risks. The biggest issue is road safety, as it can be difficult to understand what's going on around you when wearing in-ear headphones. That's why race organizers are increasingly banning the wearing of headphones other than bone-conduction models on any single lane that's not completely closed to traffic.
Another downside to wearing in-ear headphones is the temptation to turn up the volume, which can have long-term effects on your hearing. The more comfortable they are, the greater the risk because you're more likely to wear them for longer periods of time.
Not everyone finds in-ear headphones comfortable. Some models offer replaceable ear tips to accommodate different ear shapes, but all in-ear headphones are uncomfortable to wear for extended periods of time.
In Conclusion
Whether bone-conduction headphones or in-ear headphones are the best sports headphones for you will depend on your preferences and whether you compete. If you need audiophile-quality music, lots of bass, and want to block out surrounding sounds (perhaps you're on the treadmill at the gym), then in-ear headphones may be a better fit.
However, if you listen to the spoken word (podcasts and audiobooks), you want to learn more about the world around you while running, and you compete regularly, then bone-conduction headphones would be the best choice. If you want to order sports headphones, please
contact us
.
ACCMercado provides professional
consumer electronics solutions
. Our main products include headphones, portable charging stations, power banks data cables, etc. Our services are based on 20 years of mature industry experience, and we cooperate with various powerful partners to meet the regional needs of global customer brands and provide professional-stop third-party brand customization services. We can provide you with wholesale options on all products to meet your specific business needs and save you money with our competitive discount rates on large-volume orders.