How to Choose the Right Portable Power Station?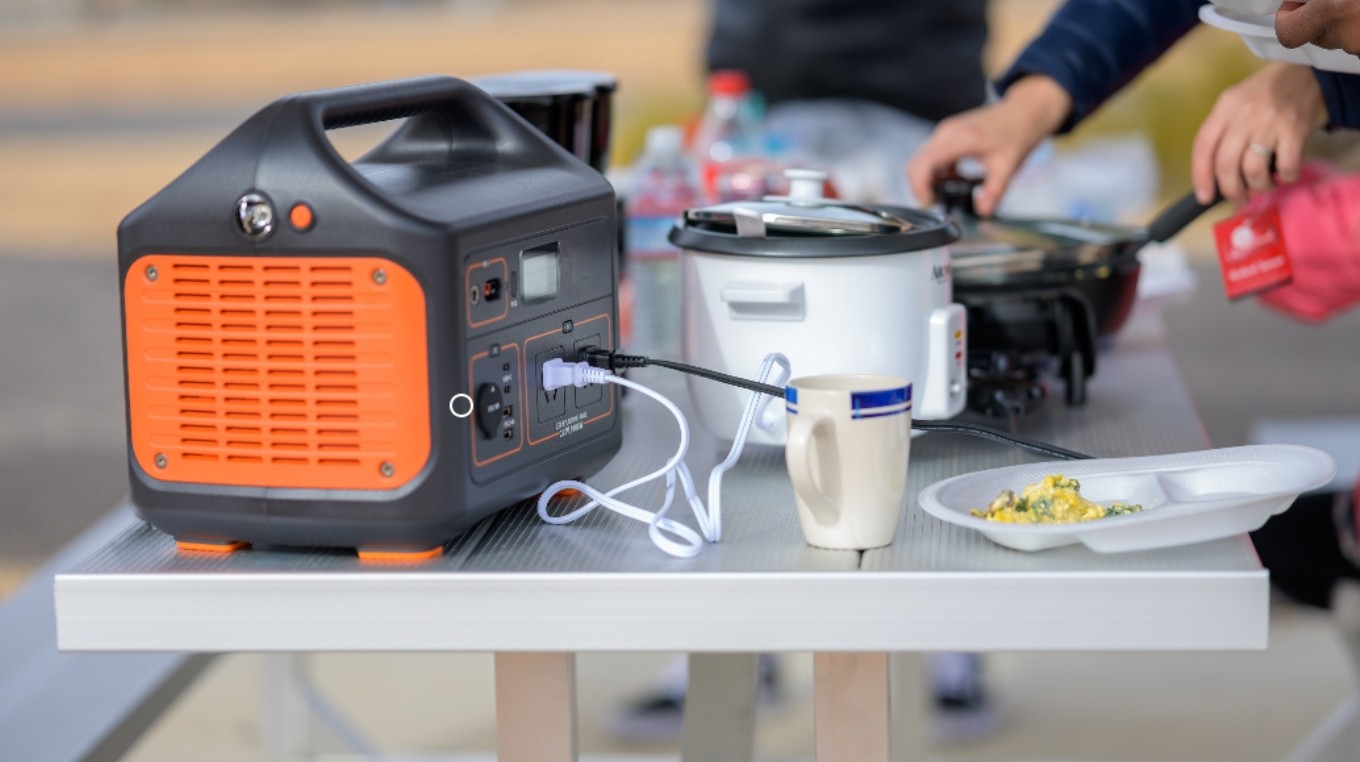 Power stations have changed dramatically over the years. At first, they were just big, simple power banks that you plugged your device into to draw power from. But now they come with a ton of utility, including USB ports of all types, solar panel input, wireless charging, and other features.
In uncertain times, our goal is to achieve energy independence by reducing our reliance on large utility infrastructure. These conditions can now be managed thanks to improvements in battery technology and the semiconductors used to control high-power supplies. Since the release of the original prototype, the largest portable power station has made significant progress, reducing the need for oil-fired generators.
Portable power stations
are our perfect go-to solution when we need to charge our devices on the go. Still, with so many battery power banks to choose from, you might not know what to look for when shopping. Find out why a portable power station is essential and what to look out for in the complete guide below.
A portable power station is a good option, although it's not the same as a larger generator.
Camping - Locating charging stations can be challenging when you're going camping, especially if you're not using your camper or RV. In this case, having a portable power station with you is a good thing. For example, you might be running the air conditioner in your RV all summer. Air conditioners are known to consume a lot of power and can strain your RV's electrical system.
Traveling on the Road - Portable power is an essential part of your car emergency kit. You can easily charge your cell phone, laptop or all your electronic devices with the portable power station.
Emergency - If you have a power outage in your home and need lighting or a specific appliance, you can use a portable power station.
Rechargeable and Green - The portable power station can be recharged by solar power or electricity, which is more environmentally friendly than gasoline.
Size - Since many portable power supplies are compact, they can be used in a variety of environments. They fit your truck, RV or car. They can be kept in a compact space until needed. Portable power supplies can be used in a variety of settings.
What Should Be Paid Attention to When Purchasing a Power Station?
Price - How much you are willing to spend on a portable power station is the first thing you need to decide. You can buy a lower-priced, smaller-capacity portable power station for around $150, and a more expensive, self-contained portable power station for around $2,000, depending on your usage.
Specifications - If you want it to last longer, you should look for a portable power station with a high Wh capacity. If you want to plug in multiple gadgets at the same time, you'll have to choose a device with a higher power rating.
Features - Portable power stations come with all sorts of features that you may or may not want. Make sure your device has the features you need. For example, if you need a power supply with a USB option, make sure your power station has that capability.
Size and Weight - While they come in a variety of sizes, portable power stations are all going to be tiny compared to full-size generators. Some power banks are not real power banks. For example, if you're backpacking, you'll want the lightest option possible.
The above briefly introduces the selection method of portable power stations. If you want to buy portable power stations, please
contact us
.
ACCMercado provides professional
consumer electronics solutions
. Based on 20 years of mature industry experience, our Service combines various powerful partners to meet the regional needs of global customer brands and provide professional one-stop third-party brand customization services. We can provide you with wholesale options on all products to suit your specific business needs and save you money with our competitive discount rates on high volume orders.