How Do You Charge Your Portable Power Station?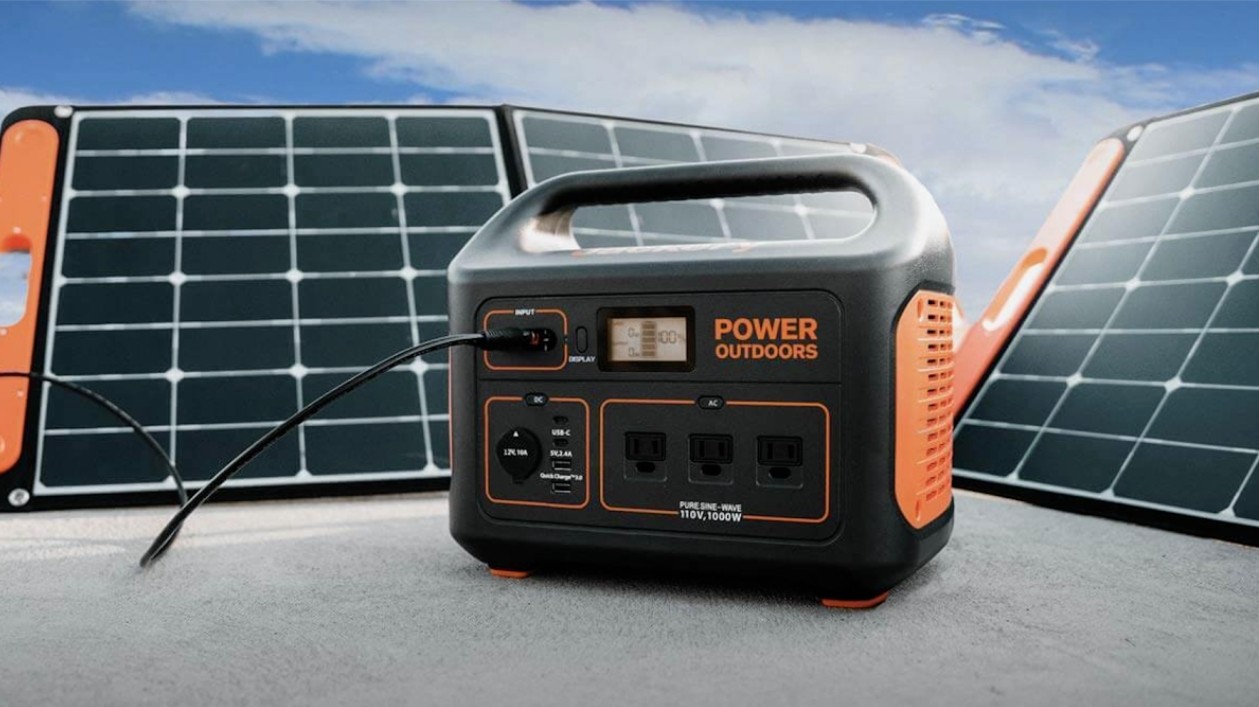 Portable power stations
have become a modern necessity. Whether you're camping by moonlight or going on an extended vacation, a fully charged portable power station will keep all your electronics running. Whether it's your smartphone or a mini electronic device, a power station can provide enough energy for long-term use.
But how to charge a portable power station generator? Is maintaining your mini backup generator challenging? That's what we're going to discuss today.
How Does the Power Station Work?
Power stations are like generators that transfer stored energy to run electrical appliances. However, portable generators are smaller, lighter, and very easy to use. All you need to do is press the on/off button to activate the backup power station and plug in your appliances.
Portable power stations have built-in inverters. With a fully charged battery, the inverter takes standard AC power from the battery and converts it to DC power to power your electronics.
Multiple Ways to Charge Your Power Station
Portable power stations are easy to recharge. There is an input port on the back of the charging station, and each charging station is equipped with a charging station portable charger, making it easier for each user to use.
The power station's batteries can be charged in three different ways.
1. Use Ordinary Power Socket to Charge
The easiest, quickest, and most efficient way to charge a portable power station is to use a regular electrical outlet in your home. Connect the charger to the input port and plug the device into a power outlet. The front LCD screen will display the battery capacity of the power station. Remove the charger when fully charged and your portable power station is ready to use.
2. Use Solar Panels to Charge
Are you currently in a remote area with a low power supply but plenty of direct sunlight? Well, you are in luck.
The portable power station supports solar panel charging. There are different solar and car input ports on the back. Place the solar panel directly in the sunlight. Connect the power station with the solar panels to make it fully charged. You can also refer to a portable power station as a portable solar power station.
3. Use the Cigarette Lighter in the Car
Portable power stations enable campers and families on road trips to charge their small backup generators using the built-in cigarette lighter in their vehicle. Plug the device into the socket lighter and plug the cable into the input port. Once the device is fully charged, you can use it comfortably during camping and for other purposes.
How Long Does It Take to Fully Charge the Power Station?
To fully charge your power station, you need 6-8 hours of continuous use. Depending on the size and type of batteries, it may take longer to fully charge the station. When shopping for a power station, be sure to look for products that support fast charging.
How Long Can a Fully Charged Power Station Last?
Portable power stations are favored for their ease of use, compact size, and ability to support a wide variety of devices and devices. Having said that, a fully charged Power Station can certainly last around 13 hours without any trouble.
The above briefly introduces the way to charge the portable power station. If you want to buy a portable power station, please
contact us
.
ACCMercado provides professional
consumer electronics solutions
. Our services are based on 20 years of mature industry experience, and we cooperate with various powerful partners to meet the regional needs of global customer brands and provide professional one-stop third-party brand customization services.